Coffee for me
and you
The new all-in-one K-Café™ single serve coffee, latte, and cappuccino maker from Keurig® is easy to use and transforms any home into a coffeehouse. Brew your favourite coffee, make creamy lattes, or prepare frothy cappuccinos using any K-Cup® pod.
font
It's all there.
3
Energy efficient
Programmable auto off
4
Strong Brew Button
Increase the strength and bold taste of your coffee.
5
Smart Start
Your coffee maker heats, then brews in one simple process. No need to wait for it to heat before selecting your cup size.
6
Coffee Shot for Specialty Drinks
Press the SHOT button to brew a concentrated shot of coffee from your favourite K-Cup® pod to make delicious hot or iced lattes and cappuccinos.
7
Dishwasher Safe Frother
Froth fresh milk including skim. Plus soy and almond. The frother is dishwasher safe for easy cleanup after use and also features a COLD setting for cold frothed milk.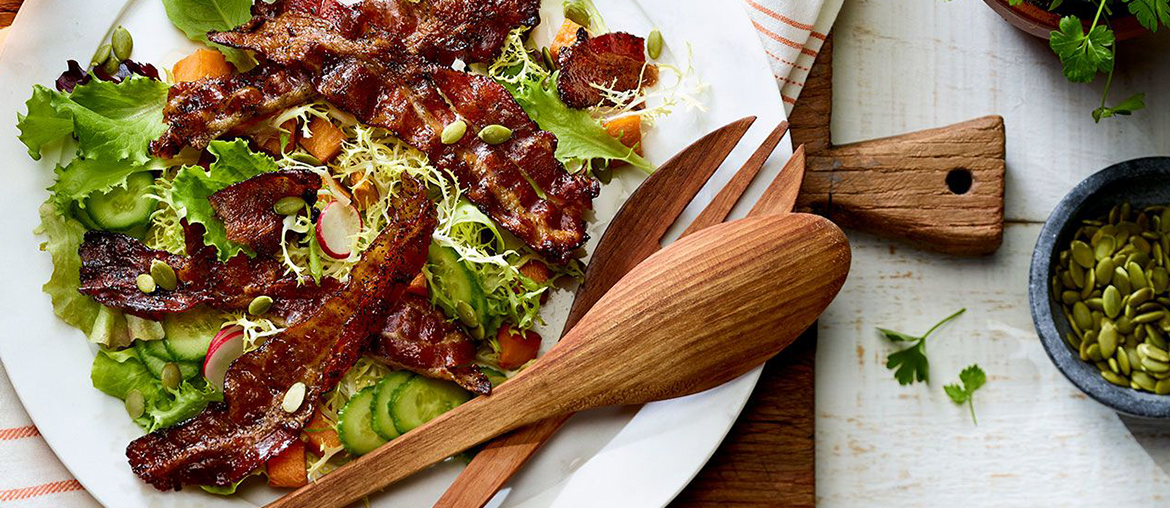 Coffee-Glazed Bacon.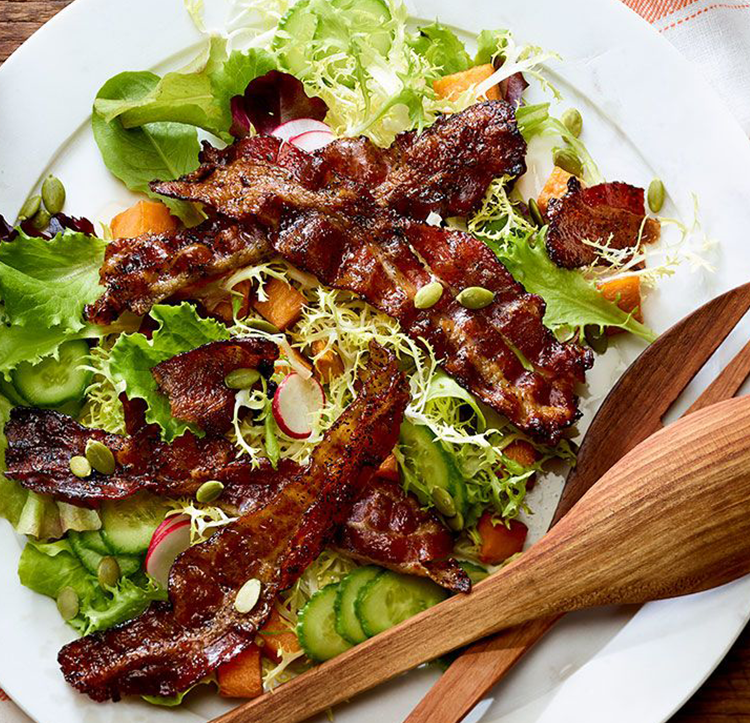 Ingredients
1 lb. bacon
⅓ cup brown sugar
1 tbsp. Van Houtte® Original House Blend Dark® ground coffee
½ tsp. cayenne or Espelette pepper
Preparation
1- Preheat the oven to 400°F.
2- In a small bowl, combine brown sugar, ground coffee and cayenne.
3- Line a large baking sheet with parchment paper.
4- Arrange bacon slices on the baking sheet without overlapping them.
5- Sprinkle brown sugar mixture over the bacon slices.
6- Bake in the centre of the oven for 15 to 20 minutes. Flip halfway through cooking.
7- Leave to cool for 5 minutes. Serve with your morning eggs, with brunch, on a green salad garnished with apples and walnuts or as an appetizer.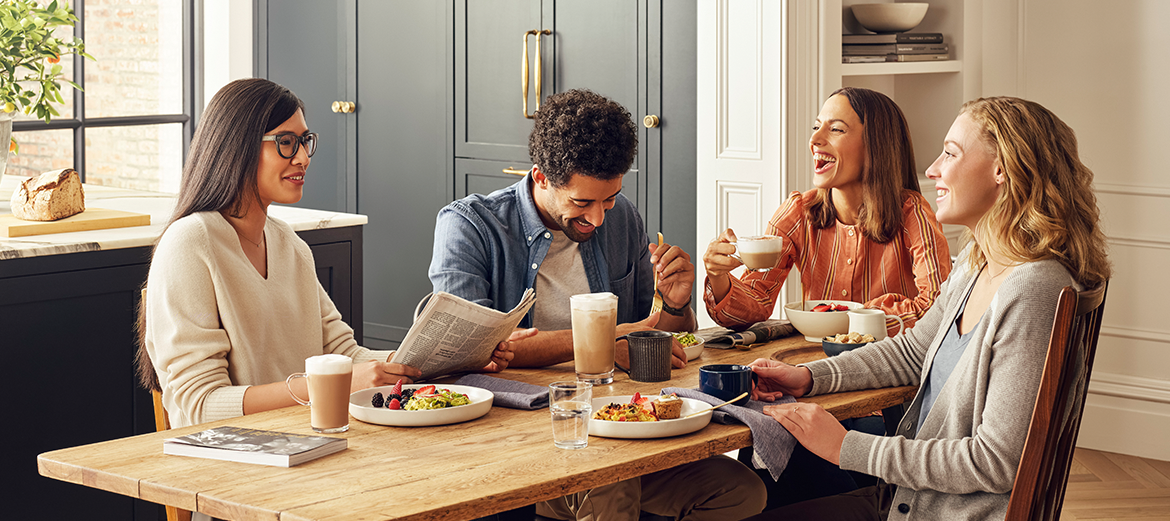 BEVERAGES
Discover over 180 varieties from the brands you love.

discover