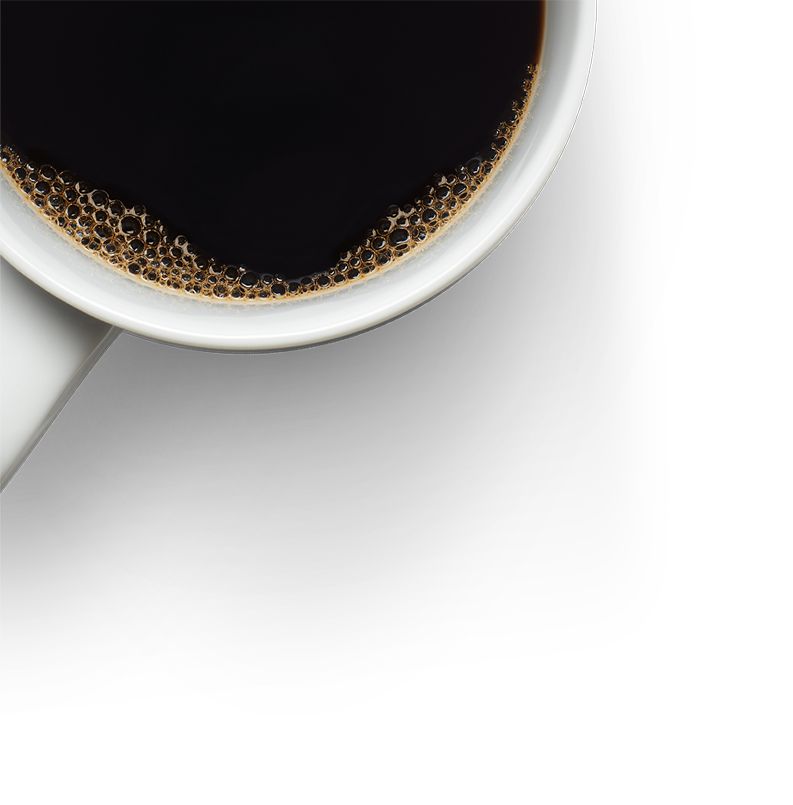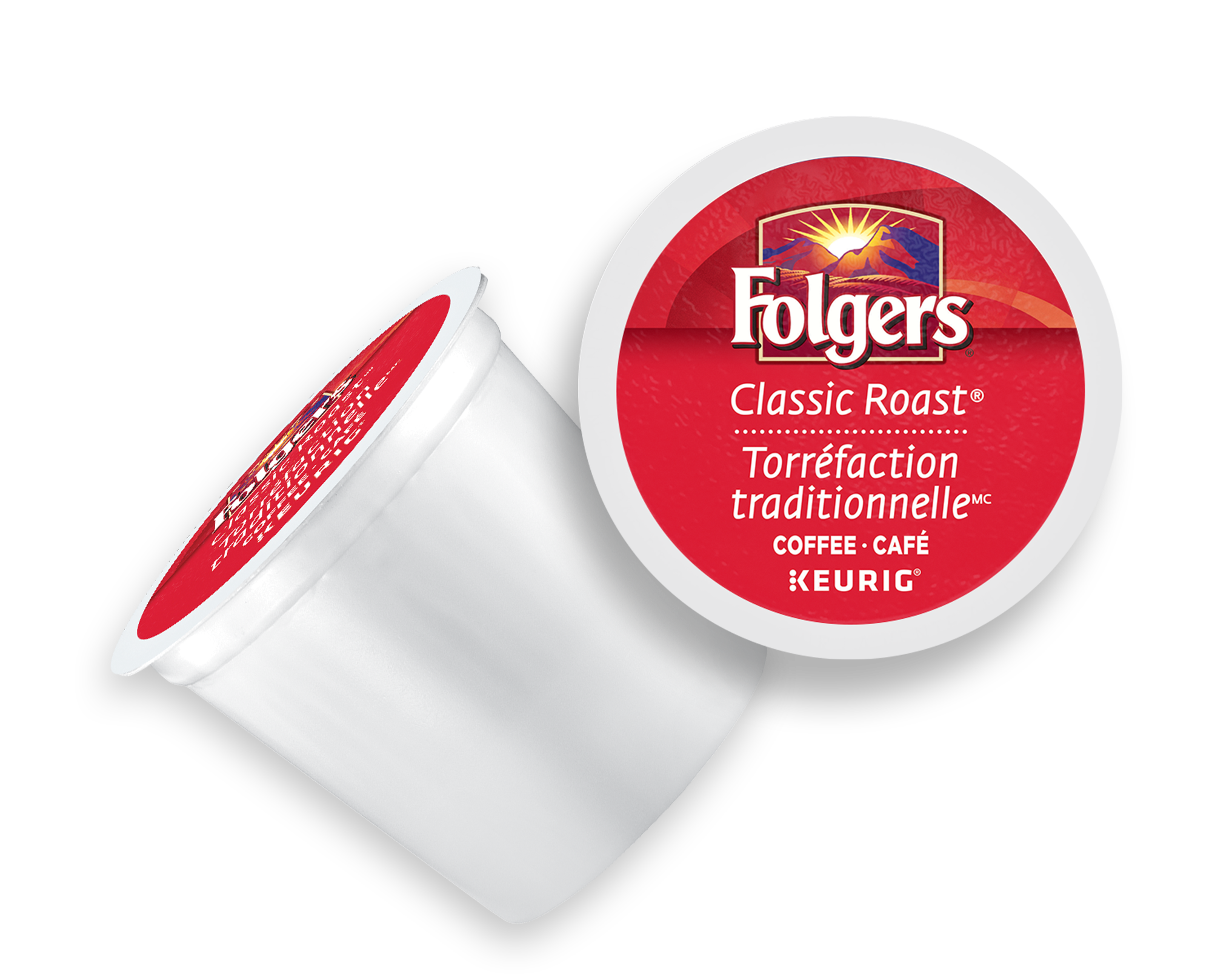 Brewed for moments that matter most.
For over 165 years, Folgers has been around for so many of life's moments, from catching up with friends to enjoying the sunrise.
Since its founding in 1850 in San Francisco, Folgers has continued its tradition of producing great-tasting coffee. By the 1960s, Folgers Coffee was distributed nationally and in 1999, Folgers Coffee was launched in Canada to become a leading coffee brand.
Best Sellers
Experience over 165 years of heritage with popular roasts from Folgers
HOSTING TIP #1
When it comes to hosting,
potluck is your best friend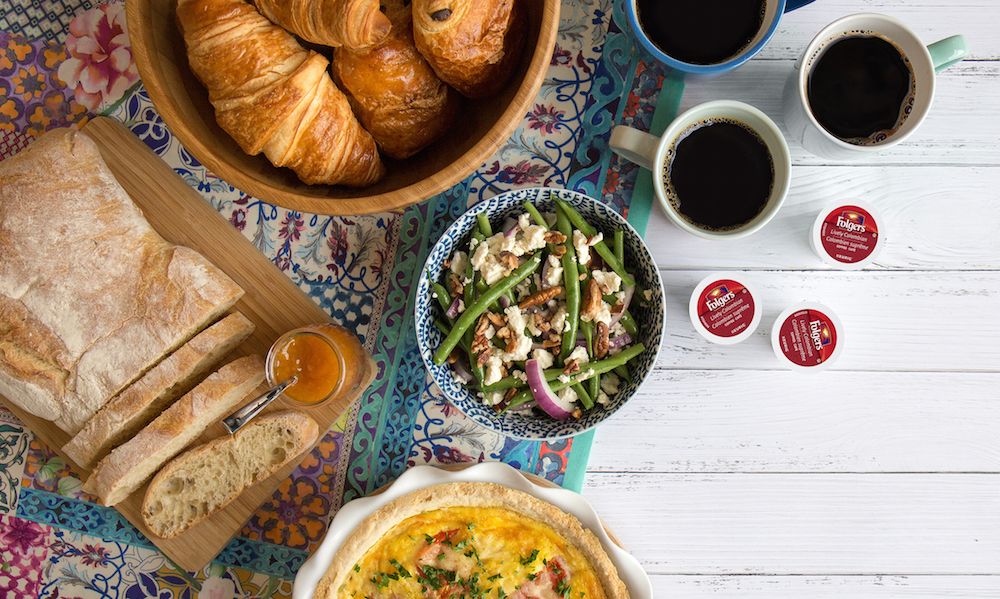 Hosting an event for friends or family can be a lot of work. There's the house to clean, all the shopping to do, the decorations to choose… Add to that the decision of what to serve to please all your guests, which can be overwhelming. The question becomes: should I do it all? Ask for financial contributions? Hire a caterer? May we suggest none of the above?
Instead, ask your guests to each bring a dish to contribute to the meal. The potluck is a time-honoured tradition for a reason. All you have to do is choose the theme for the meal and assign a dish to each guest. This way, the pressure isn't all on you and your guests will feel they all contributed to the success of the party.
On your end, you can take care of the main dish and the coffee. Pick up some Folgers® Lively Colombian K-Cup® pods – sure to be a crowd pleaser as all your guests enjoy a delicious cup of coffee with dessert to finish. You can't go wrong.
And, once everyone has gone home, you'll end up with leftovers for your lunches all week, as every good potluck is an exercise of more is more. It will be your "hostess gift" for having organized such a great time for all.
HOSTING TIP #2
When it comes to hosting,
planning is the key to success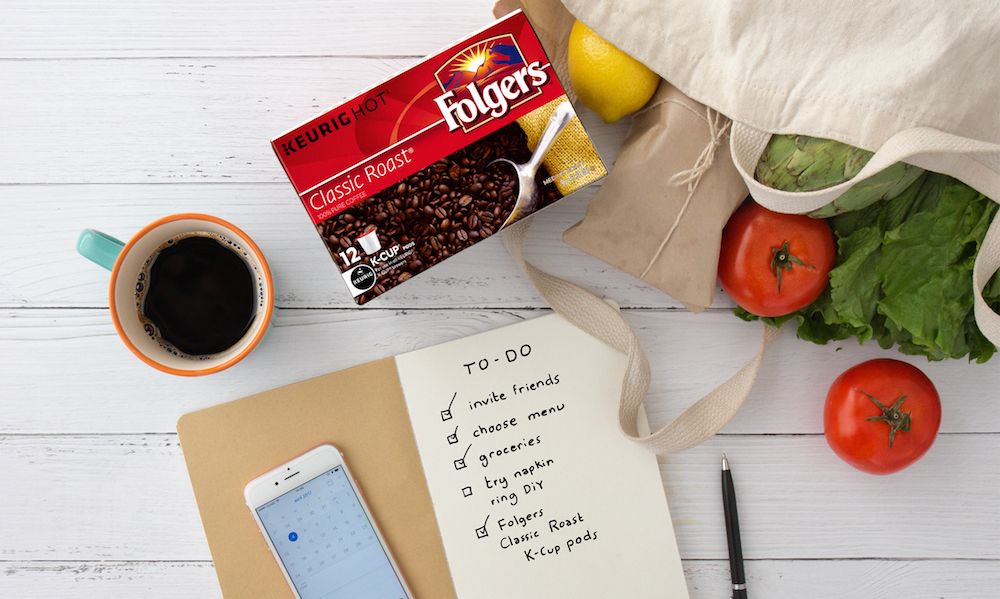 It's your turn to host the family brunch or supper with friends. The invitations are sent. You're expecting a full table, and you're excited but maybe a little nervous.
It's time to get everything ready. So where do you start? After all, there are a lot of details to take care of. Whether you're deciding on the menu, making decorations or making sure you have great coffee, never underestimate the importance of good planning.
Start by identifying what you can do in advance. Shopping? Food preparation? Getting in touch with your guests? The more you can get done in the days leading up to the event, the better organized you'll be and the more you can enjoy your time with friends and family. Plus, you'll have fewer things on your mind.
Another great tip: make a list. When you write down everything you have to do, you'll feel a sense of accomplishment every time you check something off. Plus, a list makes it easier to remember everything. Why not start right now? You'll definitely need delicious coffee you can make quickly, so why not stock up on Folgers® Classic Roast® K-Cup® pods? They go great with brunch and are the perfect finish to a lovely meal.
On the day of, you'll know your guests will have everything they need and you'll be able to enjoy their company without stress!
HOSTING TIP #3
When it comes to hosting,
keep it simple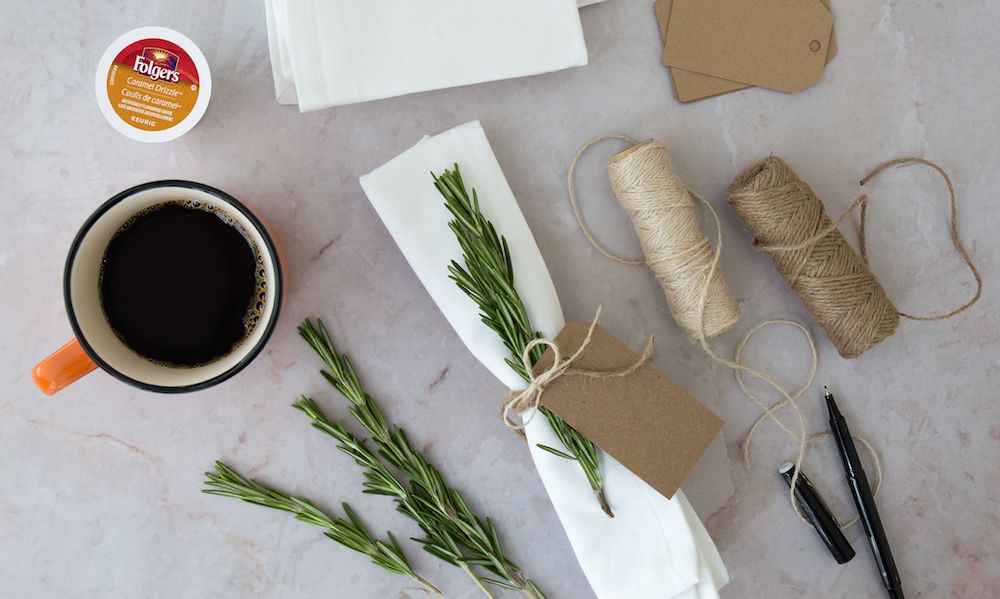 You know from experience that a party doesn't just organize itself. If you're having guests over, here are simple tips to make your party one that will set the bar for your friends.
Once you've planned everything to the last detail, it's time to decorate. Our advice is to go with chic and simple rather than going overboard. Avoid getting too wrapped up in excess. Remember that the goal is not to bedazzle with dazzle, but to enjoy good food in good company.
Speaking of food, another way to keep things page 2 de 2 simple is to serve appetizers with delicious coffee like the Folgers® Caramel Drizzle™ K-Cup® pods. And just by using your prettiest cups, you'll add a touch of beauty to the table.
Use what you already have. We all have decorative objects that could be used a little more often. Here's the perfect occasion to let them shine. Plus, you can put your money where your guests' mouths are instead! In the end, tasteful, simple decorations should add just the right personal touch to your event.
©/TM/® The Folger Coffee Company